PROSTAR Staffing is uniquely positioned to deliver an exceptional client experience with their long-standing relationships and established candidate pool. As an organization, they are laser-focused on their customers and embody the "Whatever it takes" mindset needed to deliver talent, every single day.
Being a good corporate citizen.
At PROSTAR Staffing, we're guided by strong moral and ethical standards in our daily interactions with our customers, employees and workforce candidates. Being a good corporate citizen not only strengthens employee engagement, it fosters a positive work environment that benefits everyone involved.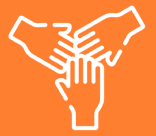 We're proud of the job we do and the example we're setting on a daily basis. Here, fairness and justice prevail over bias and prejudice. We firmly believe in the value of equity and reaffirm that belief in everything we do – every single day.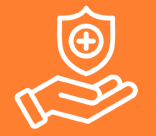 Safety isn't a one-and-done class. It needs to be emphasized and lived out every day. And that's exactly what we do. At PROSTAR, safety is engrained in our culture and our dedicated, ongoing commitment more than speaks for itself.
Equal Employment Opportunity
We believe our employees are at the heart of our success so we promote a culture that challenges and engages people and offers opportunities for our people to learn and grow. We also strive to create a culture in which people know they matter and are part of something important. Our commitment to diversity and inclusion is a key component of our day-to-day business.
All employment decisions are made on a nondiscriminatory basis, and without regard to sex, race, color, age, national origin, religion, disability, genetic information, marital status, sexual orientation, gender identity/reassignment, citizenship, pregnancy or maternity, veteran status, or any other status protected by applicable national, federal, state or local law.